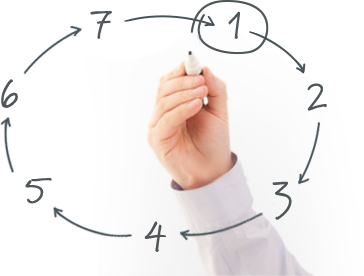 Our Service Solution
A strategic assessment that allows you to build a customised solution to better understand your printing environment and maximise your return on investment. Our streamlined end to end process enables us to quickly scope your requirements with minimal customer interaction.
Simply let us analyse and provide the best package option that suits you.
Audit

Conduct an audit of printing equipment to generate an asset register identifying equipment history and usage patterns.

Analysis

CMG will consult with you to understand your business and identify your service needs.

Customise Solution

Through consultation with your business, CMG will draft a solution that suits your printing environment.

Agreement

Package terms are jointly agreed upon and outcomes are clearly identified prior to the commencement of the agreement.

Deliver

A mobilised workforce with direct communications to a centralised call centre to ensure deliverables are exceeded.

Report

Customised reporting to help optimise your printing equipment and increase your return on investment.

Feedback

Businesses are ever changing. Your feedback and partnership is important to us in order to improve the services we offer.